Netherlands are named so because they reside at such a low altitude; much of the land having been reclaimed from the sea and below sea level, protected by dykes (no, not those kind). The citizens speak Dutch, and their National soccer team is always referred to as Holland. It's a confusing place. But not nearly as confusing as some of their artwork.
This was to be a quickie; in and out. When I landed in Rotterdam, I had a few places I wanted to go in mind, and had the map saved in my phone, so I just took to wandering. Going south from the main train station (easily accessed by high speed train from Brussels) you will wander into a neighborhood named Eendrachtsplein in about 15 minutes. Upon your arrival you will be greeted by a sight like none you have ever dreamt of, unless you are a very weird person.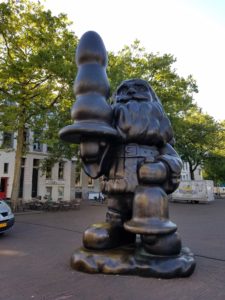 Yeah. It's exactly what you think. Everything just goes down hill from here. The amount of yannic and phalic imagery that pervades this city is really staggering. Aside from the sexual innuendo, I found the city easily navigable, even though there were not many English speakers to be found. Take a peek.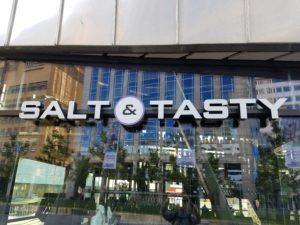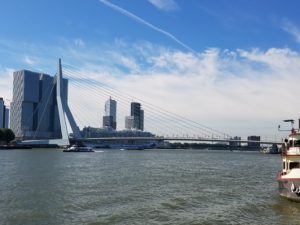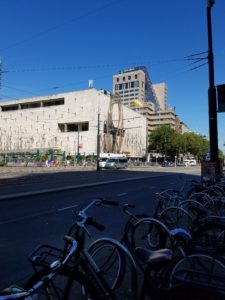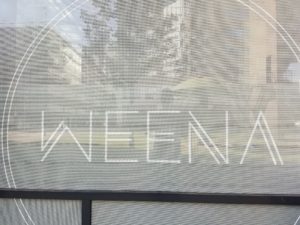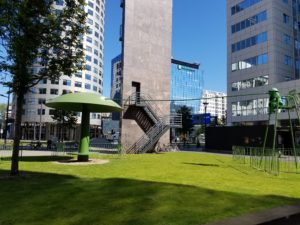 OKOK, so maaaaybe seeing the gnome just kind of set the mood and all the rest of this wasn't really that dirty… it just looks that way when you start your day with a giant sex toy goblin.
I made my way East across town to a place named Picknick, that I had chosen ahead of time. It was lovely! The staff spoke English, had WiFi, and some great food. Possibly the tastiest sausage wiener penetrating a piece of bread that I had ever eaten. Truly a lovely spread.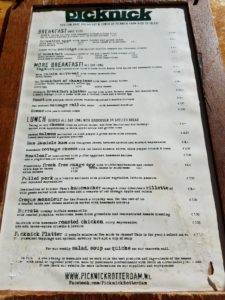 As with France, I didn't have much time here. I would have liked to spend much more, maybe find out just how dirty the locals were, but alas, I must away!
Bonus: Mustache Lady
Info:
Easily accessed from Brussels Midi train station via high speed train. Trip takes just about an hour one way. € 100 round trip.
City is easily walkable and enjoyably so.
Butt Plug is straight south of the main train station.
Wander, enjoy, take pictures, check out the water, etc.