Never have I ever… wanted to go to France.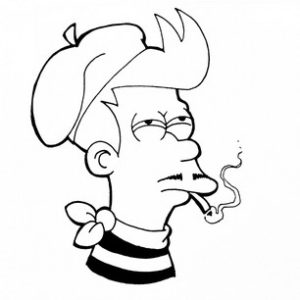 That's not entirely true. Once, I met a lovely French girl in a hostel kitchen in Costa Rica. Her name was Sonia, and she just spoke to me, deeply and direct, as we sat across from one another; equally ignored by and ignoring the others around us. It was the only time when I have ever wanted to go to France; to watch the sun play in the ringlets of her hair on the breeze.
Now, after more than 6 years, I am finally on my way. I won't have Sonia or her angelic hair to accompany me, though I probably have her to thank for it as much as anything, so… Merci beaucoup, Sonia!
Now for the informative part of our post. You can take the TGV to Paris in less than two hours from Brussels. The international information office is just to the left of the main ticket counter in Brussels Central station behind a pink door. They can sort you out quickly. All international high speed trains leave from the Brussels Midi station, just a few minutes train ride from Brussels Central. Allow 20 minutes for the transfer. Your international ticket should get you passage on the local train to and from Brussels Midi, so no need to spend the extra few euro for a local connection ticket.
As I had limited time for the trip, I opted to go to Lille; just across the French border from Belgium. The TGV high speed train could be in the city in 30 minutes, leaving me ample time to explore and still get back to Belgium in time for work.
Yes, I am working almost every day of this Eurotrip, aside from Travel days. It's not optimal, but it's keeping me employed and out of trouble… mostly out of trouble.
Prior to this trip, I've only met one French person in my life, Sonia, who spoke to me willingly. Most ignore me or treat me with open disdain. I know I'm a hard pill to swallow, but really? I met two Frenchmen in a hotel in Bogotá, and addressed them both in English and in Spanish asking a simple question. They stared at me blankly, then shook their heads "no" until I walked off to ask someone else. A while later that day, I head them speaking Spanish with the hotel owner, and English with another guest. It was mildly infuriating.
Recently, a Belgian posed a theory of his to me. He believes that the French education system is so weak on foreign languages, that French people simply don't have the confidence to speak to others in their own tongue. This particular theory doesn't really address why Parisians in particular are reported to have refused to acknowledge foreigners speaking French…
I know next to nothing of the French language. Merci. Fromage. Escargot. That about sums it up. Though, being clueless hasn't stopped me from doing a great many things in my life. France was going to be tricky, I knew, but it would not be the first time this month that I've been a stranger in a strange land. Leaving the train station in Lille, grab a map from the information counter, or at the hotel immediately on the left as you go down the main road. If you are in need of WiFi, there is a Burger King with free internet immediately within the first entrance to the Mall left as you leave the train station.
I had looked up some places for breakfast the day before and planned to go to Tamper; an espresso specific breakfast place deep in the old quarter. The city was supremely calm and enjoyable at the relatively early hour of 8 am. I took many wrong turns walking through the city, but I was in no rush, and the lostness of it fit well with my morning. The old city was just waking, not quite asleep, but still refusing to get up and start the day. Accompanied by this half-waking entity as I arrived at Tamper I almost kept walking just to prolong our sleepy morning together.
Inside the tiny but never cramped shop at Tamper, I was impressed by everything. The decor, the cakes, the menu, the English skills of the proprietor, the tiny plaque on the door proclaiming that Yelp! had rated Tamper the #1 place to eat in France in 2016. A pretty laudable achievement.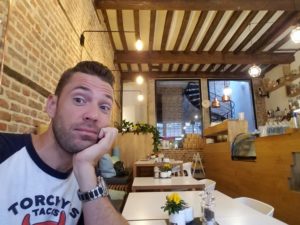 When the owner told me they had fish pancakes as an option for breakfast I knew there was no way that I could order anything
else. How many times do you get to say, "Bring me your finest Fish Pancakes, good sir!" and have someone comply?!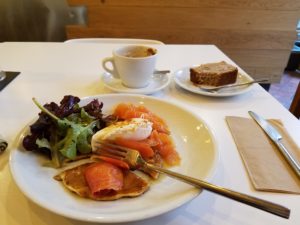 The food was nonpareil. The coffee was top notch. Everything was seamless and lovely. I bought some slices of cake for the road, and took off to meander through the old town, just taking in the sights for another hour until I had to catch the train back across the border.
Nothing wild, nothing fancy, I just went to France for breakfast. Strange thing for an American to say. America has such a
shared history with France. Our independence, the Statue of Liberty; even awful things like D-Day and Bastogne. There are few
foreign countries that we are more closely intertwined with than France, and yet we've drifted from that in recent decades, I
feel. This was a short trip by design; like dipping a toe in the water before you decide whether or not to jump in. This little jaunt made me think about these things, and want to return to explore more of the country… and more of the Food!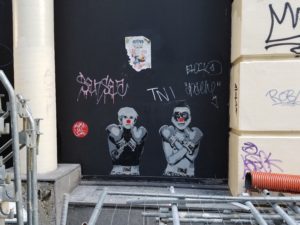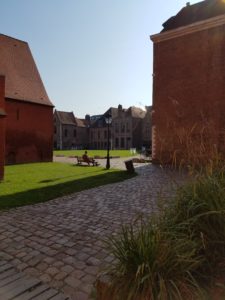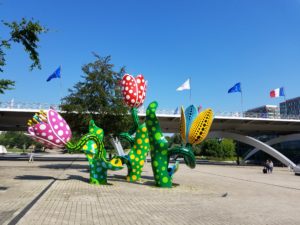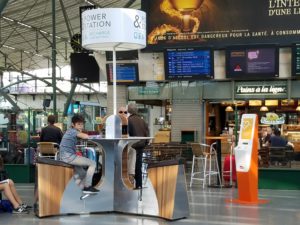 wrap up:
TGV train from Brussels midi to Lille or Paris is fast and comparably cheap. 60-100 euro round trip depending.
International ticket office is the pink door to the left of the main ticket counter in Brussels Central. Take a number and wait.
There may be free WiFi on the train, but do your homework ahead of time and know where you are going. Download offline areas in google maps.
For Lille, grab a map and have fun. Free wifi is available at the mall in Burger King or at McDonald's in the main square.
As we've established in a previous discussion, French Fries aren't actually French… they are Belgian, so try something weird and you will likely be rewarded!