Frankfurt has been fun, and my stay here far too short. I'm packing up after 4 days to head to Austria for the first MotoGP race there in about 20 years. I'm marginally excited. 🙂
I have spent my time here either head down in work, or wandering the streets, or Straßen, repeating German phrases over and over to myself. I must have seemed like a crazy person. They have a phrase for that.
Nicht alle Tassen im Schrank haben. Or, "Not having all the cups in the cupboard."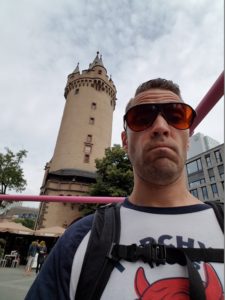 German has lots of awesome phrases, I am learning.
Ich glaub mein Schwein pfeift. Jetzt haben mir den salat! 
My German is not the yellow from the egg… but it goes!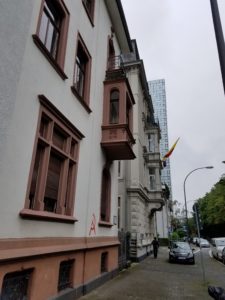 I've loved my little apartment with the tiny solarium and Colombian neighbors, but it's time to run away.  A few impressions from Frankfurt, since I showed up knowing almost nothing aside from the University name!
Westend is quiet and lovely and expensive. Shoot for North or East end for something hipper and cheaper.
Bergerstraße is an awesome street to just wander for food, drink, and fun times.
Public transportation will get you just about anywhere, or you can walk the breadth of the city in less than an hour.
People rarely smile back, but they will stare at you quizzically if you smile at them.
Get your phone unlocked BEFORE you come to Germany if you plan on using a local simcard.
Buy a Tageskarte for public transportation. If you get off the bus/train more than twice, it's worth it.
Local apfelwein is pretty decent. Actually, anything with apples here is good!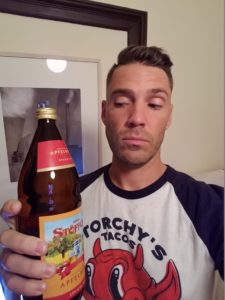 There's not much more I know. I only understand train station. 🙂
Time is short, and I'm off to Austria. Time to mach die fliege!