I am off again.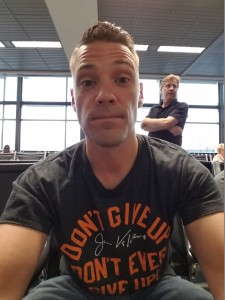 The idea of a Eurotrip this summer actually materialized last year, but my partner dropped out. After the bombings and madness in Istanbul, I really started to worry about friends and wondered what their lives were live; I wanted to go see for myself. Add in that Zsofi is having her first baby, and Eda is getting married, and this is the first year Austria has hosted the MotoGP and I had all the reasons I could want to go back and visit.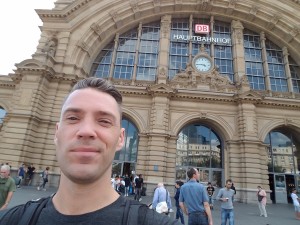 This is how I find myself sitting in a historic room in Frankfurt; jetlagged, tired, and grinning. I don't know where I will sleep this weekend, but I brought a hammock and optimism, so I believe it will work out. 🙂
On the docket are Germany, Budapest, and Turkey; all of which I have been to before. Along with the old favorites, this trip will mark my first time to Austria, Belgium, Netherlands, France, Luxembourg, and Portugal!
Roughly a month abroad in all, which is almost a quickie for me. I have been looking for something to help me realign my perspective around my life, and I think this time away from home will be just the thing!
Stay tuned for more stories.